Welcome To My Homepage
Welcome - This is Where My Creations are Made
Hello, My name is deb, but my online handle is ddsurfsca. I am a writer, and I am using this site to create the stories, short stories, kids books, and articles that I am publishing in various places and ways. Most of my writing is being published on a site called hubpages. You can get to my profile, and thereafter my articles and stories which I am placing advertising from my two affiliates, google and amazon. It has been a learning experience, and I will be placing links here to direct you all to whatever it is that I am working on.
I am a mom of three full grown kids, who are all college grads, and have degrees in their fields of interest. I am now 55 years old, and have retired from the work force so that I can follow my dream, to be a writer. Besides all the articles and short stories, I am working on a book, an autobiography that I have had to rewrite about 4 or 5 times, but we won't go into that right now. I intend to make what I am doing fun, for me and for those who are interested in following what I am doing.

soooo, let's get on with it
HERE IS A LINK TO MY STORIES
http://www.hubpages.com/profile/ddsurfsca
Above is the link (I hope) to the site where all my articles, short stories, and research work that I have been working on, and that have been published in the last two months. Feel free to go browse and explore everything. Let me know here how you like what I have written and if you have any comments feel free to leave them for me.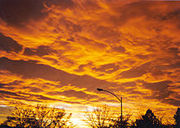 This is where you will find all my new bright ideas listed
2010-01-10
I am a freelance writer. I can write whatever it is that you would like to have written. I have published many examples of my work, from children's short stories, articles on various subjects, researched work written to fit whatever it is that you might require.
If you need a long discriptive piece that paints a picture, or if you prefer a short piece that has few words but is very clear and can get your point across in two short sentences, I can do it for you.
What Topics Are You Most Interested In Reading
If there is one thing in this world that I love to do, it is telling stories. Whether it is a true to life event that actually happened to me, or if it would happen to be something from the outer limits, it doesn't matter.
Even the telling of a how to do story, like the sort of thing that you might find in a textbook, in a child's magazine, or the step by step sort of article that you might have to read to learn how to weave thread into a piece of fabric. Research material on how to build a machine that turns sunlight into electricity, or a true to the heart romantic poem that tells the person that you love what they mean to you, or even the funniest little ditty that tells your little sister happy birthday.....it matters not for whatever it is that you need to say, I am the person who can say it in the most unique way you have ever seen.
Give me a chance to tickle your funny bone or to sober up a one of a kind chance happening that made the local papers. If it happened, I can tell it, if it didn't happen, by the time I am through with it nobody will ever know I made up the whole thing. Contact me at dbsurfsca@netzero.com and give me the news. You will be glad you did.
Behind the Scenes of My Home Page
Even if I don't put much text on my home page, it's a good idea to include hidden tools that will help me promote my site, so people other than my friends and family actually see it. For example, I could add meta tags, which are hidden codes that allow search engines to find my site. I could also install stats and a counter so I know how many people are visiting. If not many are visiting, submitting my site to search engines will guide more traffic to my site.